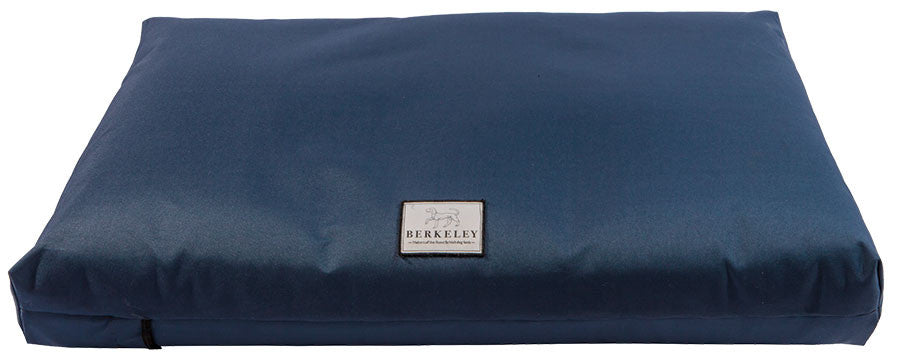 Berkeley Waterproof Dog Mattress
In Stock. Despatched within 24 hours.
Berkeley waterproof orthopaedic dog mattress is unique and innovative mattress over 20 cm thick. It is made up of of a central layer of pocket springs sandwiched between 4 layers of deep rebound felt. This core is then wrapped in lambswool and compressed and buttoned inside a tough zipped natural cotton drill inner bag.
Typically, in one of our Large mattresses, there are around 220 individual springs, housed in fabric pockets, all working independently of each other. This means that support is offered from the edge to the very centre of the mattress. These provide a dynamic response to the natural body movement of your dog. They react intelligently to individual body contours to cushion vulnerable exposed joints such as hips and elbows. This allows your dog the freedom to either 'nest' or stretch-out with ease.
Features:
Ultra-Comfy and suitable for all dog breeds

Springs don't break down like other materials

The layers of felt are designed to complement the pocket springs

The standard outer cover is a 100% Waterproof, PVC-backed

Machine Washable covers
---
Share this Product
---
More from this collection